Kolo
integral circle structure
22y ♡ he/him
♡ ♎♏ cusp ♡ INFJ ♡
---
Hi, I'm Kolo - but you can call me Marvin!

I'm kinda annoying and I like writing about my OCs and blabbering about loving my AMAZING GIRLFRIEND

I promise I am not really that interesting, I am only baby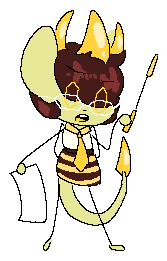 About
I'm a writer & artist who likes making stories about self-improvement. My days are spent thinking about my OCs, drawing them, writing them, or being a housewife. I'm honestly pretty boring - I actually think cleaning is fun.

I live with my girlfriend in western PA and I love the history and culture of the area. Ask me about Pittsburgh facts!

Though I try to be friendly and come off as nice, I'm actually usually pretty mentally exhausted (thanks, BPD). It can be kind of hard to befriend me because of it... I'm sorry!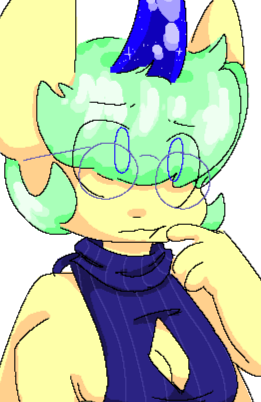 ---
Interests
A ♡ means it's a favorite of mine. I warned you, though, I'm boring, haha!

I don't like being recommended stuff because of how absurdly picky I am, but if you know any name-the-squad RPGs with a lot of customization hmu
Bands: Animal Collective (♡), Tally Hall, Glass Animals, Metric, Royksopp, Kaiser Chiefs, Crystal Castles, Erasure, Fischerspooner
Fav Songs: (Animal Collective) Honeycomb, Amanita, The Purple Bottle, Monkey Riches, Part of the Math, The Burglars, Hounds of Bairro, Water Curses, Wide Eyed, Piggy Knows, HORS_, Gnip Gnop, Did You See the Words.
Yes I am a heathen who loves Centipede Hz & Painting With
Video Games: Rain World (♡), Minecraft (♡), Labyrinth of Refrain: Coven of Dusk (♡)
Youtubers: SBFP (♡), may they rest in peace v_v
Main OCs
Kolo - integral circle structure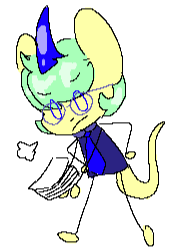 FAQ
Q. What do you use to draw?
A. I use an app called Artstudio, and draw on a 2014 iPad mini. I use stylus pens I bought off Amazon years ago.

Q. Are you open for commissions/requests/art trades?
A. Commissions - no; requests - no; art trades - maybe, contact me!

Q. Favorite color?
A. I like yellow, pink, and blue! I'm not as big a fan of green or orange - can you tell?

Q. Favorite holiday?
A. VALENTINE'S DAY!!

Q. How long have you been on Toyhouse?
A. Since May 2015, actually! I moved accounts once, before the admins came back and when changing your name was legitimately a pipe dream. I got my OG code from a Flight Rising giveaway thread.

Q. When is your birthday?
A. October 22! Fun fact - I was supposed to be born on Halloween, but I came out pretty early v_v

Q. Can I draw your OCs?
A. Yeah of course!! <3

Q. Can I write about your OCs?
A. I appreciate the thought but no thank you!